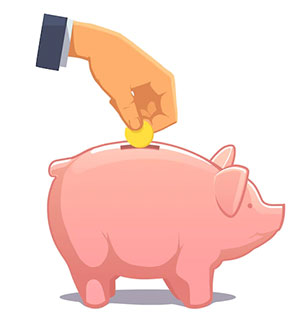 Savings Guide
Most mortgage lenders will require you to have saved 10% of the property value if you are a first time buyer and 20% of the value if you are a second time buyer as a loan deposit. P.S. check if you are eligible for any government support schemes under our 'Guide Me' section.
You will also need additional savings to cover the costs of your selected solicitor, stamp duty fees (1% of the property value), valuation report, and surveyor report. Your selected lender allows you to request a 'gift' of this amount from a blood relative – they will supply you with a gift form for your relative to complete.
Tip: You can apply for your credit rating report for free on www.ICB.ie.
This all may seem a bit overwhelming, we at Property24-7 are here to help and have document some useful tips to get you home.